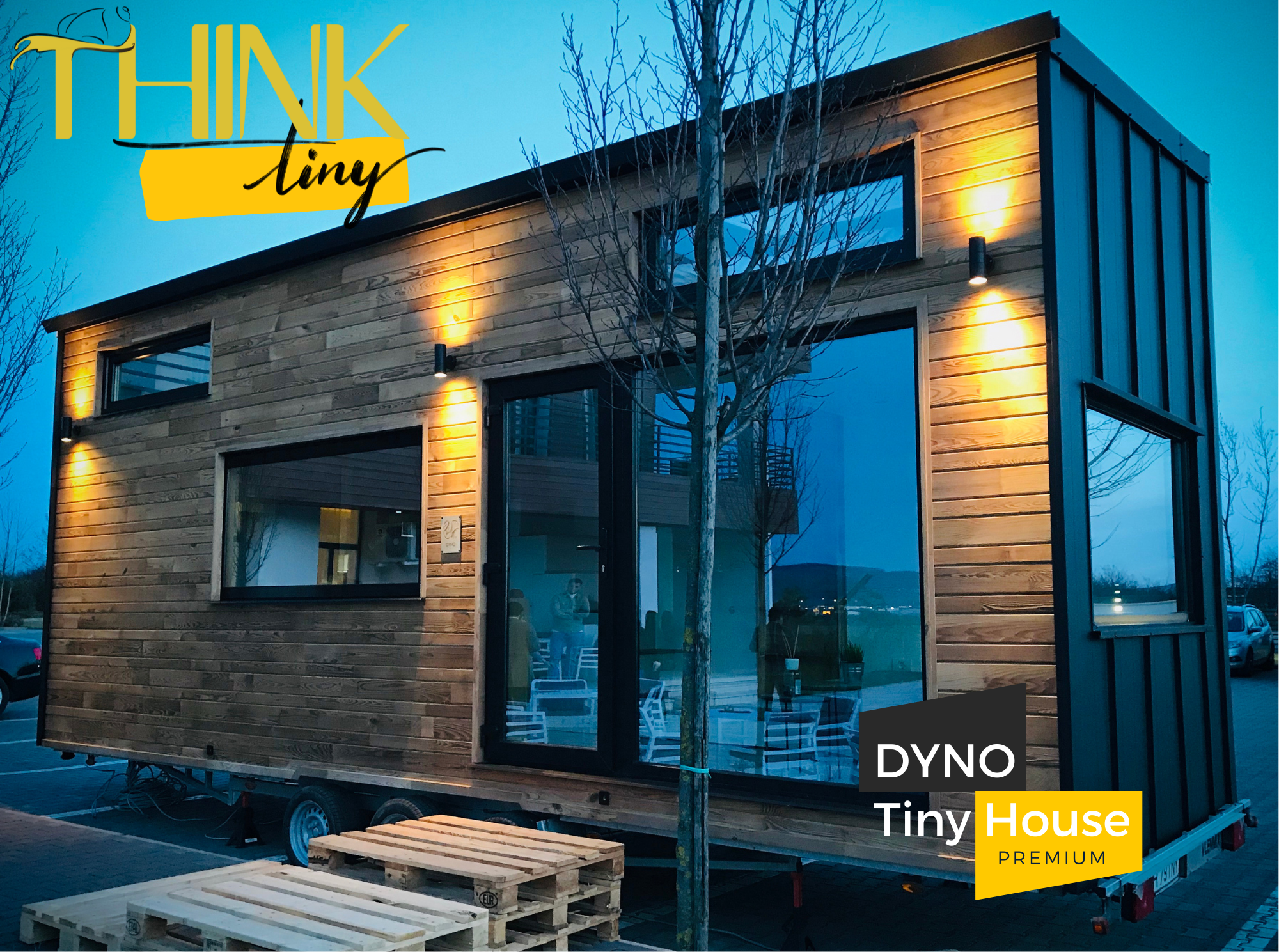 Meet our Tiny House under construction: DYNO! This tiny house has 2 separate queen sized bedrooms, a sizable kitchen and huge windows everywhere so you can see 360! It's 75% through the build and it can be delivered anywhere in Europe. Find out more below:
Type: Holiday Tiny House
Functions: 2 loft bedrooms, kitchen, living room and bathroom
Size: 7.4x2.55x3.98m
Special Features: 2 skylights, 2m. sliding window, electric floor heating, minimalist design
Price: Starting at 36 600€
DYNO is designed as a holiday home, carefully built to reach remote locations. We, at Think Tiny House make every house custom made for our client's need so if this one doesn't match your desires or you need something extra, we are here for you!
Enough chit-chat, let's move on to DYNO! Dyno is built to be road legal, with a trailer that is specially built and certified by VLEMMIX. It has a weight limit of 3.5t, so we used lightweight materials to reach this goal. It's designed to function on grid – with mains connections on water and electricity. Modification can be made to use solar panels and water collecting systems.
Dimensions
Length: 7,40 meters
Width: 2.55 meters
Height: 3.98 meters (on trailer)
Lofts: Each 5.5 m2 (11 m2 in total)
Total surface: 27 m2
Total Summary
{{ field.label }}
{{ field.converted }}
{{ option.label }}
{{ option.converted }}
{{ item.label }}
{{ item.converted }}