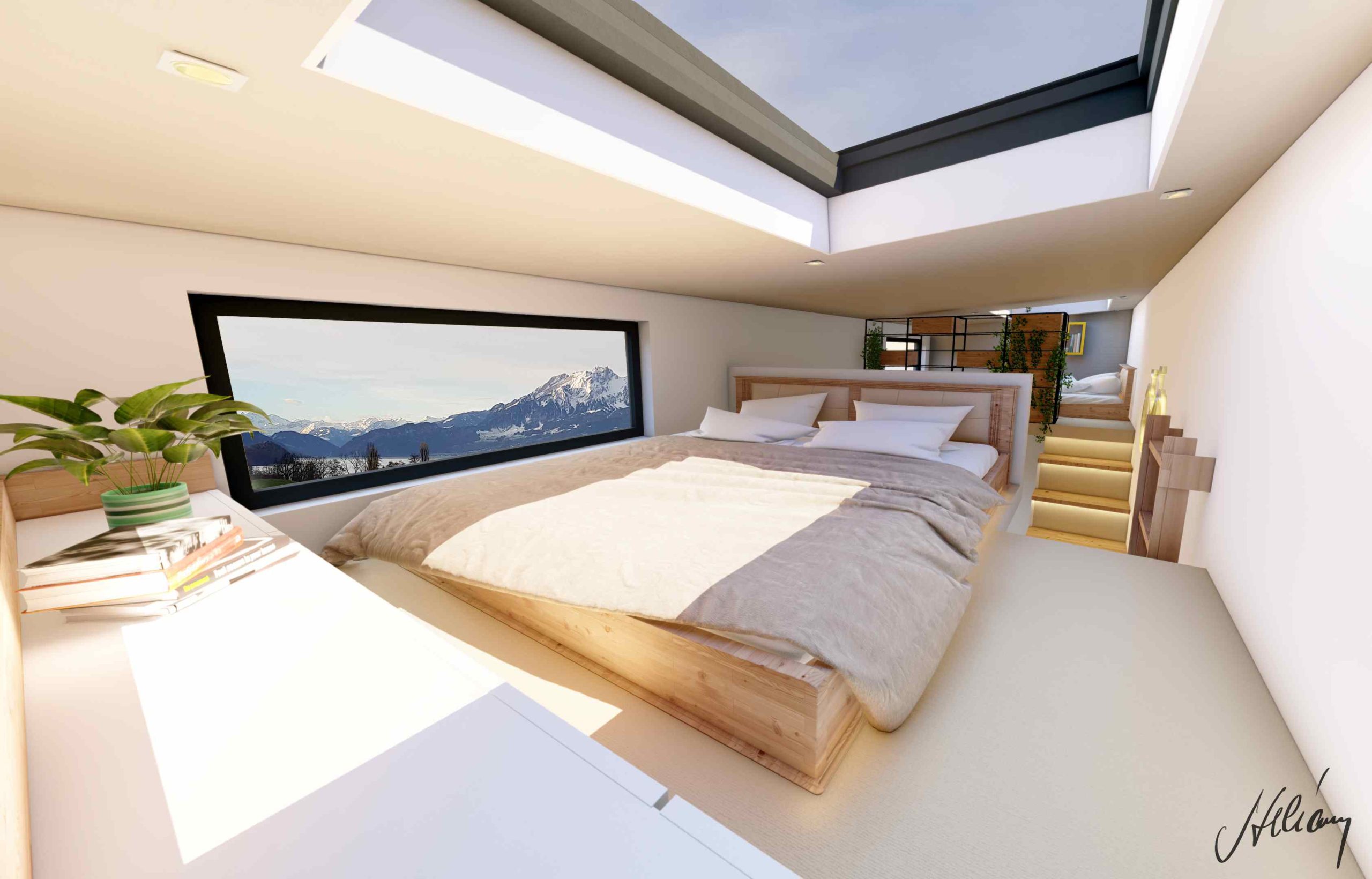 Buying a Tiny House can be a difficult decision for many. The fact that tiny houses are not very common in Europe means that people are not used to living in 20 – 30 sq. meters. And that's fine, Tiny Houses are not for everybody! There are a few reasons why you shouldn't get in this world, but there's a lot more to why you should!
We have put together 10 reasons WHY you should consider a tiny House in the first place and also a few reasons why you should start your journey in the tiny house world with THINK TINY HOUSE. Buckle up and prepare to be amazed of how many reasons you have to make the transition:
You will have perfect Wi-Fi signal in the entire house
This is more of a metaphor for understanding that a lower footprint means an easier life.
More time to enjoy your hobbies
Continuing on the same idea, having a much smaller space means less time to clean, maintain, and a lot less things that could break or go wrong in your house. Less light bulbs to change. Also, the fact that this house is an average 5 times more affordable than a 2 bedrooms apartment, means you won't have to work as hard to cover your mortgage and costs, thus having more time to enjoy doing what you want.
More money in your pocket
The average expenses with a normal tiny house are a pleasure to look at. You might think the electricity bill is missing a 0 at the end or something. In the tiny house that we live, with NO off-grid solutions we cover all the bills with a day of minimum wage work. This is something to really think about.
Apart from the maintenance costs, the purchasing (building) costs are somewhat equal to the average well equipped SUV. A house for the price of a car? Yes please!
More time spent outdoors and in nature
The thing with tiny houses is that even if you have less space inside you usually end up having a lot more space outside. If that is with a deck in front of your tiny where you could place a Hammock and why not a Jacuzzi for the summer days. Find a good parking spot for your tiny house and you will feel like having hundreds of square meters of living space.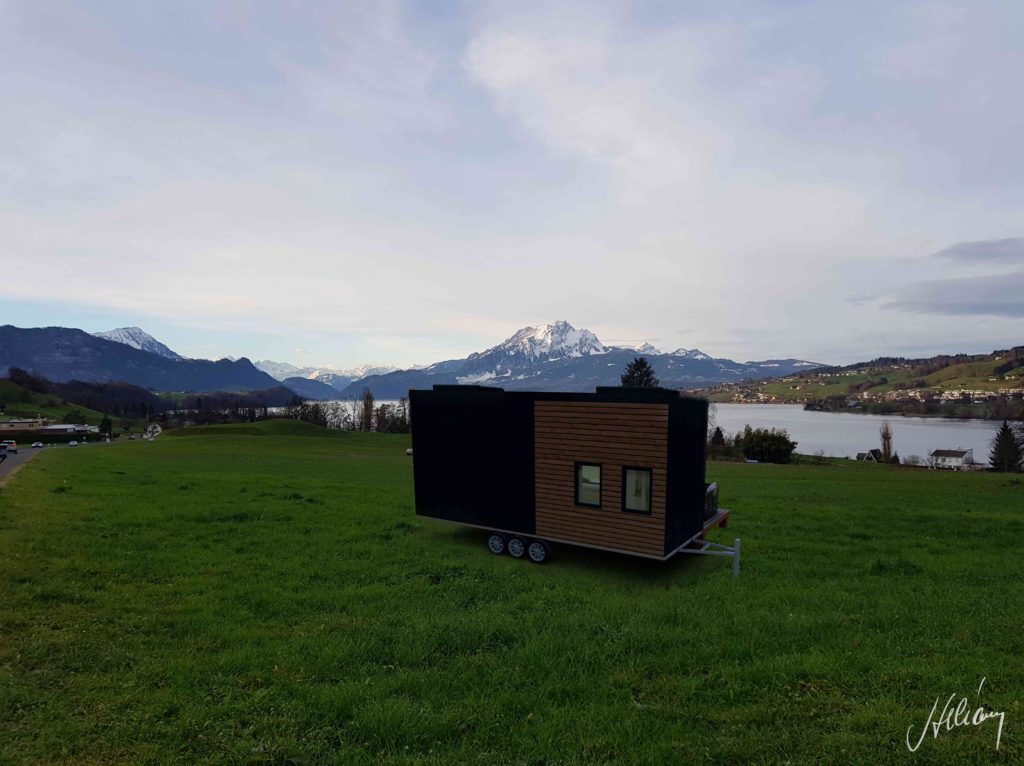 Build as you want not just a standard building
We all have specific needs and wants! 85% of the apartments and houses are build by a developer rather than yourself. That means that you have to adapt your living style and habits to the already existing space. BUT if you opt for a tiny house, you could design it as you want. You might want to have a 2-meter skylight above your bed if you are a star gazer – something that is not really possible with an apartment.
In today's fast pace life, we adapt with the opportunities that rise on our horizon. And that means that a lot of times you would have to move from place to place. Having a road legal Tiny House means that you don't need to worry about moving houses. You can just move it and start your new adventure in a new location. NO hustle!
With the COVID-19 Pandemic a lot of people have been craving to spend some time outside but could not because of the restrictions. Having a Tiny House means that you have at least a few green patches around you. A flower garden and the freedom to stay outside at the back of your house.
Probably the biggest advantage of opting for a tiny house is the financial freedom it offers. The average TINY HOUSE costs 5 times less than the average 2-bedroom house* – a bargain and a no brainer. We at Think Tiny House price our tiny houses based on the complexity, materials and size of each tiny house. Having a tiny house means more financial freedom – less or no mortgage to pay and the flexibility to do whatever you want with your spare income. The sky is the limit!
We love building at the forefront of technology and the sizes of THINK TINY HOUSES means that it doesn't cost a fortune to have off-grid solutions. We all dream of simpler living and by having solar panels, water collecting system or even a bio-gas installation you can start living partially or fully off the grid. Which means you will always be the master of your own expenses and faith. No power cuts – no misunderstandings with the water bill and most importantly ZERO impact on mother nature. Yes, for the green thinkers, Tiny Houses offer you the chance to start saving the world!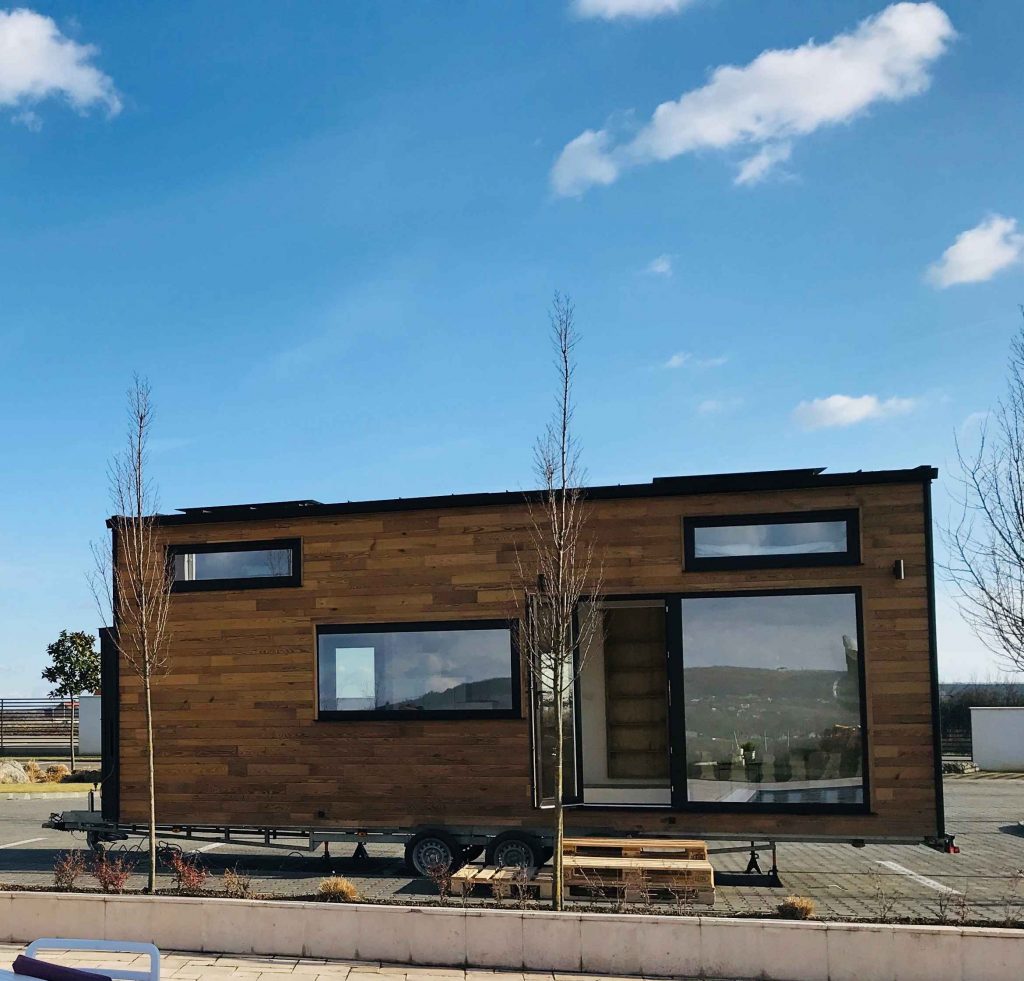 Can be a profitable investment
Apart from all the above reasons, you should be certain that buying a tiny is not a bad investment. A study in USA shows that Tiny Houses have been appreciating in value twice as fast as conventional housing!
Moreover, we at THINK TINY HOUSES have created a framework for profitable investments via our Tiny Houses. We build a tiny house with your funding and place it as a rental facility in the middle of the Carpathian Mountains with stunning views. It's perfect for a weekend getaway and it produces some great returns. Find out more about our Investment Tiny houses.
Why choose Think Tiny House as your Tiny House Builder?
To achieve your dreams you might need a little help from somebody. And we think that somebody might be us!
10 YEARS WARRANTY – yep, that's right, you read it right! We offer 10 years warranty for the overall frame and structural integrity of the tiny house.
Architect designed. Our architects have the experience of minimising costs and maximising the usage of every nook and cranny. By having a few conversations with them they can tailor your tiny house and offer 3 design options to choose from.
Build by carpenters with over 20 years of experience – just the tools to get started will set you back a couple of 1000 euros. Our carpenters have a vast experience in wood works and only use the best equipment to build your tiny.
Not that expensive – although we build premium tiny houses we want to keep the costs manageable for our clients.We think anybody can afford a unique Think Tiny House!
Unique and exciting – each tiny house is different – if you would take a DIY project you will probably end up with a copy of somebody' else's tiny. The benefit of having a clean sheet is that you can model it the way you want. Obviously obeying the laws of physics. We are proud to say that we work with different materials, techniques and have crazy ideas for interior design. Just let us show you!
Interested to find out how much a tiny will cost you?
Total Summary
{{ field.label }}
{{ field.converted }}
{{ option.label }}
{{ option.converted }}
{{ item.label }}
{{ item.converted }}